SPONSORS: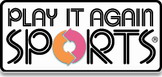 ---
JEFFREY C. CARUTH, MD, PA
OB/GYN
1600 Coit Road
Suite 302
Plano, TX 75075
972-985-8290
---
Snyder Photography
---
BLOCKBUSTER Video
---
PESH HOCKEY ALUMNI
HELP... for those of you who have information on our Plano East Ice Hockey Alumni, please send us an email to have their information placed here!
Sample information to include would be:
Team Name
How long on team
Recent Picture, if available
Team website name
Any other pertinent information
---
DANIEL "SMITTY" SMITH
Daniel Smith was selected to the Colorado State University Rams Hockey Team
as a freshman. The top-ranked Rams (ACHA Division II-West) added 10 players
to last year's team with over 60 vying for one of the coveted roster
positions (2 other Dallas area freshmen have joined the Rams-quite a
statement about Dallas area hockey).
Smitty is playing center/forward as the Rams play teams from Colorado,
Utah, and Wyoming; and has traveled to Philadelphia for a successful
tournament earlier in the season.
Smitty is looking forward to playing against some of his old high school
friends when Texas Tech's team rolls into Ft. Collins in early December.
Following the holiday break, the Rams will take on new foes from Washington
and California before finishing the season against the Wyoming Cowboys,
repeat contests with in-state rival CU Buffaloes and, hopefully, a trip to
nationals in Michigan in early March.

JP PRUNEAU & CHASE VASIL
JP Pruneau and Chase Vasil are linemates again in Lubbock, Texas, playing for the Texas Tech Red Raiders. Please check out the website, www.texastechhockey.com, to see their schedule. The roster is mostly guys from the Dallas area. They would appreciate your cheers when they come to town to play North Texas and SMU the first weekend of October. They also will play Colorado State against another PESH alumni, Daniel Smith. It promises to be a fun year of hockey for the Tech team.
---
RYAN OSTERHELDT
Ryan Osterheldt #98 is playing for the Puget Sound Tomahawks in Seattle Washington of the Norpac League www.norpachockey.com in Spokane, WA. Ryan began playing Varsity in the 99/00 season and went on to play in the 00/01 season as part of a great team that went on to become State Finalists and then ending with the 01/02 season as the teams leading scorer.
---
CHRIS BLACKMON:
Chris played for PESH Varsity as a freshman the 2000/2001 season when he received Defenseman of the Year and participated in the State Championship run. He was Assistant Captain as a sophomore the 2001/2002 season. Chris is currently in Chilliwack, British Columbia for his second season with the Chilliwack Chiefs, a Junior A team in the BC Hockey League. He graduated with his class last Spring from Plano East after he returned at the end of the Chiefs' season in March. The team website is www.chilliwackchiefs.com and his picture is there under The Chiefs, Players. Yes, that is a black eye he received proudly during the Main
Camp tryouts. The Chiefs' games can be heard live during game times from the Webcast tab on the same site.
---
BRET WALTZ:
Bret Waltz is again playing this season for the Shattuck- St. Mary's Sabres U16 team in Faribault, Minnesota. Bret was an assistant captain and Defensive Player of the Year on the on the Plano East Varsity team during the 2002-2003 season as a freshman. He was also named Defensive Player of the year on the 2001-2002 PESH Jr. Varsity team as an 8th grader.
---